Lirac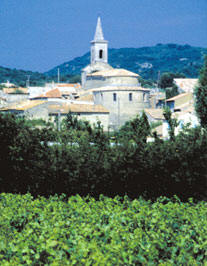 See Xavier Vignon
Originally better known for its rosé wines (the village is close to Tavel which proclaims itself to be home of the best rosés in France), Lirac is producing increasingly good reds in recent years. Just a short drive from Châteauneuf-du-Pape, there is less reliance here on Grenache (Grand Veneur's Clos des Sixte uses on 50% compared with 60-80% found in most wines from most other appellations).
The vineyards of Lirac are spread over 4 communes on the right bank of the Rhône, Lirac, Roquemaure, Saint-Laurent-des-Arbres and Saint-Géniès-de-Comolas, in the Gard departement. The appellation was granted by decree in 1947. Today there are 628 hectares under vine with a basic yield of 32hl/ha producing 19,861 hl (according to figures from the region's marketing board).
The climate is typically Mediterranean with low rainfall and an average of 2,700 hours of sunshine per year with the Mistral as the prevailing wind. Grapes are mainly Grenache Noir, Cinsault, Syrah and Mourvèdre for the red and rosé and Clairette, Bourboulenc and Grenache Blanc for the whites. ABVs must be at least 11.5%.
You must be aged 18 or over to purchase wine.
© The Big Red Wine Company, Barton Coach House, The Street, Barton Mills, Suffolk IP28 6AA, UK. Tel +44 (0) 1638 510803

Site design by GOL