Côtes du Rhône & Côtes du Rhône Villages
"Many wines carrying the Gigondas, Vacqueyras and especially Cotes du Rhone appellation are excellent value"
(Jancis Robinson MW - jancisrobinson.com, Purple Pages, January 2006)

We work with Brusset Charité Famille Perrin Xavier Vignon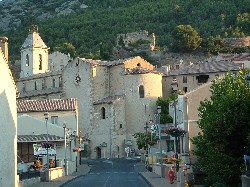 Around 90% of the entire production of the Rhône Valley is designated Côtes du Rhône - 40,200 hectares and 6,000 wine makers make the regional Côtes du Rhône one of the leading appellations red wine producers in the region.. The quality of these wines varies from one producer to the next but there are numerous styles of good to exceptional wines to suit all palates at very reasonable prices. Generally it is a matter of discovering personal favourites.
In 1953, the Côtes du Rhône Villages appellation was granted to four villages in the Vaucluse and Gard départements (Gigondas and Cairanne, Chusclan and Laudun) imposing stricter controls including permitted grape varieties, maximum yields and minimum alcohol content, with the aim of producing better wines than those of the Côtes du Rhône. Over the years other villages were added and Gigondas was subsequently elevated to its own appellation, followed in 1990 by Vacqueyras. In a rather surprising move, in 2006, two more villages were similarly upgraded: Beaumes-de-Venise and Vinsobres.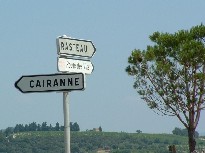 There are numerous geographical areas ("villages") entitled to apply their name to the appellation. Additionally, about 15% of Villages wines are grown in areas which are not entitled to attach their name to the appellation but which may call their wine Côtes du Rhône Villages. One main difference between the two tiers is the maximum permitted yields: 42 hl/ha for named villages, 45 hl/ha for other Villages wines. To keep life simple, we recommend that you look for particular growers rather than specific villages.
Cairanne was long regarded as the best of the named villages thanks to established stars such as the Brusset family but has srecently been upgraded, alomng with other villages including Rasteau and Beaumes-de-Venise, to cru status, putting on a par, in theory at least, with Gigondas and Chateauneuf-du-Pape. At the named villages level, Signargues in the Gard departement has shown itself capable of producing some extremely good wines with Domaine de la Charité probably the best producer here.
Stylistically and qualitatively the wines generally follow the patterns seen in Gigondas and Vacqueyras - rather inevitably since, in several cases, they share borders with these appellations.
Grape varieties.
Climate and the types of soil have influenced the type of grape varieties under cultivation. Each variety conveys its own specific character, which, when blended with other varieties, results in the production of well balanced finely tuned wines.
Grenache, the main grape variety for red wines, offers fruitiness, warmth and body. Syrah and Mourvèdre give a hint of spices as well as depth of colour and strength to the wine enabling it to age well. Cinsault is the bearer of finesse and is ideal for making rosé and fruity first year wines. White wines, which are fresh and aromatic, are the result of blending together several grapes, such as Bourboulenc, Grenache white, Roussanne, Marsanne, Clairette, and/or Viognier.

In 1996, following an initiative on the part of the wine growers, a new Appellation decree came into force aimed at endorsing and strengthening the typical characteristics of Côtes du Rhône wines. For the red and rosé Côtes du Rhône wines, Grenache must make up at least 40% of the grape variety mix (excluding Northern wines based on the Syrah grape variety). In the same way, 80% of the white wine grape variety mix is made up of Grenache Blanc, Clairette, Marsanne, Roussanne, Bourboulenc and Viognier. In the Côtes du Rhône Villages, at least 50% of red wines must be from Grenache with 20% from Syrah or Mourvèdre and no more than 20% from other permitted varietals including white grapes (usually reserved for white wines in practice, at least by the better estates).
Yields for Villages wines are lower than their generic cousins (45hl/ha compared with 52hl/ha) and those for names villages lower still at 42hl/ha. Minimum alcohol is higher: 12% compared with 11% for Côtes du Rhône wines.

You must be aged 18 or over to purchase wine.
© The Big Red Wine Company, Barton Coach House, The Street, Barton Mills, Suffolk IP28 6AA, UK. Tel +44 (0) 1638 510803

Site design by GOL