Barbare, Thrace
Barbare was founded in 2000 by Turkish businessman Cap Topsakal. He settled on 57 acres in Tekirdag in the Thrace region and, together with Xavier Vignon, one of the Rhone Valley's most celebrated winemakers and oenologists, set about planting it with the classic varities of both Bordeaux and the Rhone. More...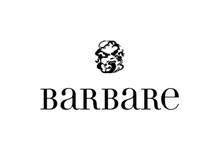 The vineyard takes its name from the nearby village of Barbaros in Tekirdag. Xavier says they are pleased to be creating jobs in the area as well as showing its potential for winemaking.
Cabernet Sauvignon, Merlot, Syrah, Grenache and Mourvedre grapes were planted in 2001 and from the outset, organic methods were applied so, from the first releases, the wines have Ecocert status (granted to the 2007 vintage, released in 2011). At the winery, temperatures are carefully controlled (it's a hot country!) and Xavier keeps a close eye on all stages of production - he is clocking up some serious air miles!
The extremely food-friendly wines are already found in the top restaurants of Istanbul, about an hour and a half away..
See Xavier Vignon Barbare